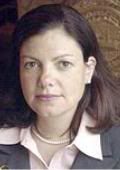 So the guy alleges that Kelly violated his procedural/substantive Due Process Rights. That's no surprise, seeing as she was found in violation of court rules in her case against me (
1
,
2
) which was of course.... DISMISSED.
************
From the Union Misleader:
A Concord developer's $55 million lawsuit against state and Concord officials has been referred to Maine after all four of New Hampshire's federal district judges recused themselves from the case.
The judges offered no explanation for backing away from developer Kevin Guay's suit. Guay is suing the city of Concord, plus several high-ranking state officials, for tearing up two of his properties while searching for illegal pollution earlier this year.
Guay was not looking to have the case heard in Maine, but he says he doesn't mind the change, noting, "There's a lot of high power that I'm going after.
"I'm actually more comfortable that it's in Maine," Guay said yesterday. "I don't think people would be as prejudiced because they're not as aware of what went on."
PS:
David Coltin you are next. Got your docs scanned in the other day.