Cross post:
Firedoglake.
As one can see, she's an idiot on DOMA, voting against recognizing gay marriage from other jurisdictions even though NH had made it clear that NH recognized such marriages. Moreover, NH lawmakers found that Kelly Ayotte's policies were FAILED with respect to the FRM Ponzi scam, check the
Nashua Telegraph Kevin Landrigan podcast:
The 84-page report found state prosecutors, banking and security officials were jointly to blame for failing to follow through on 15 consumer complaints brought against FRM since 2000.The report affirmed many findings of Attorney General Michael Delaney who said several months ago that lapses among the three state agencies contributed to FRM getting away with its practices.This was the first report to fault the management style of Ayotte, who was attorney general from 2004 until July 2009.
Ayotte can call it partisan politics all day long but it doesn't add up given her proved track record of dereliction of duty when it comes to Right-to-Know (RSA 91-A), the Unconstitutional DNA testing of NH Youth, a loss of $110M in the Tuttle/JUA insurance cases (08-E-148 & 08-E-151) and continued pattern of ineffective policing of the bad police in the Michael Paulhus and Liko Kenney cases, where evidence was intentionally destroyed or not analysed as proved in the
Casey Sherman "Bad Blood" book launch post.
And watch Bowfinger or Bad Blood 3, 'cos I've been tracking our Feckless Wonder for years, and we discuss the FRM Ponzi problem and her sad history as NH AG
in this post.
05 May 2010

KingCast says Senate hopeful Kelly Ayotte's missing emails and FRM Ponzi imbroglio is the tip of the iceberg, I'll show you the rest right here.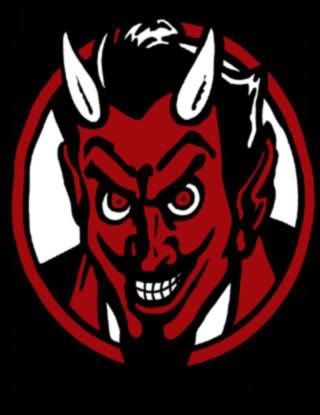 Then there is her failed association (
NH DOJ press release
) on the Aaron Deboisbriand case (dismissed in about an hour) with this
feckless jackass fired Jaffrey Police Chief Martin J. Dunn
, who laughed at the prospect of me being raped in prison (did not happen and will not happen) while crying rape to Kelly Ayotte because his peers and co-workers called him a "Slime Bag" and "Dip-Shitz." I then got the NH Supreme Court to edit its Opinion when I pointed out the lies set forth in Court by Dunn and his diabolical lying attorney Dan Mullen, a/k/a Kelly Ayotte's waterboy in her loss to Planned Parenthood,
take a picture.
Anyway, hey Pity Party Marty, grow a pair, willya?
I've got a small Canon (an SX20 IS) trained on her, got myself a perfect bead and that's why
she goes a'running and a'threatening to arrest me
when I show up at a PUBLIC INVITE function. The video doesn't lie, and as to Wiki, every time I see this information stricken I am going to put it right back up there because it is written in neutral manner and it is ACCURATE.